Librera - reads all books, PDF Reader
8.2.17
PDF Reader – Read Any E-book You Want
If you have an interest in reading e-books and want to view PDF documents on your phone then you should give this PDF reader a try. Librera – reads all books, PDF Reader is a nice app that allows you to read e-books in multiple formats and view any document in PDF. It enables you to read your favorite e-books on your phone whenever you want. Since most of the e-book formats are supported, you can read any book that is stored on your device. Aside from e-books, you can also open and view PDF documents with consummate ease using this app. There are various customization options available too that allow you to read the e-books just like a normal paperback.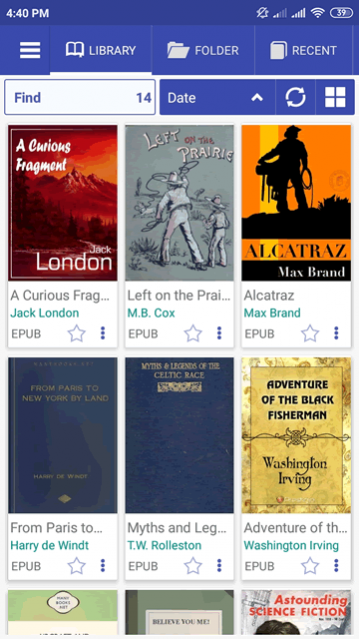 Librera – reads all books, PDF Reader has a user-friendly interface that meshes well with its simple design and layout. These features ensure that reading e-books or PDF documents on this PDF reader isn't difficult at all. You will find all the e-books and PDF documents that are stored on your phone in the library section of the app. This app also lets you search for e-books in the folders of your device too. Once you have found your e-book, you can immediately begin reading by clicking its icon. Since this app supports various e-book formats, you will have no difficulty in reading your favorite e-book no matter which format it is in. You can open and view PDF documents just as easily on this app. Just click on the document and it will open instantly.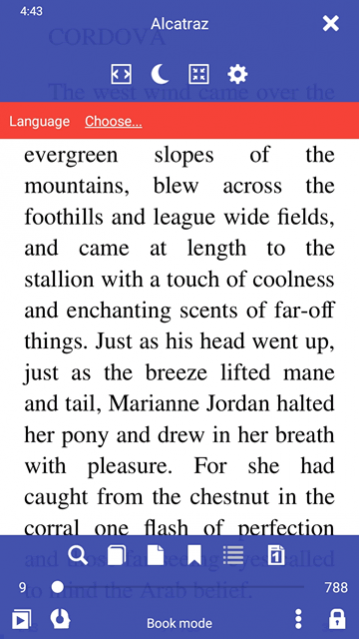 This PDF reader provides various reading modes for reading e-books. You have a book mode available that allows you to read the e-book like a paperback. In this mode, you can flip the pages of the e-book by swiping your finger to the left on the screen. There is also a scroll mode provided in Librera too. In this mode, you can continue reading your e-book or PDF document by scrolling down the screen like a website or online article. You are offered a Musician mode in this app as well. This mode lets you view the pages of the book as music sheets. You can move from page to page in this mode by either scrolling down or clicking the buttons provided to you on the top half of the screen.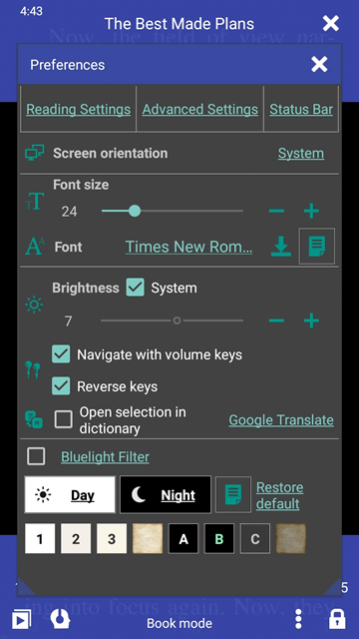 Librera – reads all books, PDF Reader gives you various personalization options when reading your favorite e-books. For instance, you can change the font type and size to make reading easier for you. There is also a text-to-speech feature provided in this PDF reader that helps you in listening to the book instead of having to read it yourself. If you are reading the book at night, you can enable the night mode to make it easier for you to read in the low light. Also, you are offered a bookmark feature as well. You can use it to bookmark pages and find them easily afterward.
Features:
User-friendly interface
Simple design and layout
Read e-books in any format
Multiple reading modes available
Option to change font type and size
Night mode for reading at night
Listen to the e-book via text-to-speech feature
Option available to bookmark pages
Auto-scroll option for automatically scrolling down pages
Open and view PDF documents
Conclusion:
Librera – reads all books, PDF Reader is an app that will primarily appeal to people who love reading books on their phones. It offers them the chance to read e-books in any format they want and also lets them view PDF documents. It is a PDF reader worth having on your phone if you are an avid e-book reader.
---
Add a review
Tell us your experience with
Librera - reads all books, PDF Reader
8.2.17
RELATED PROGRAMS
Our Recommendations
---
---
---
---